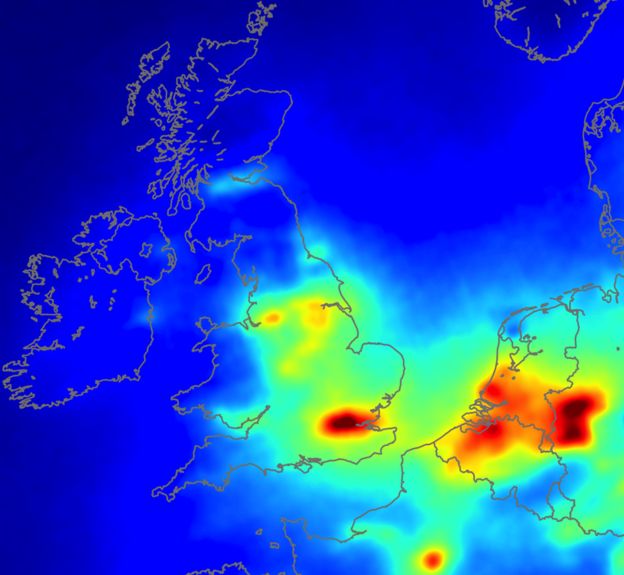 This is good news! The collaboration between all European countries is of great importance to continue to ensure major step forwards in Earth observation scientific studies using satellite measurements. And the statement of UK to stay within European Union's Copernicus Earth observation programme after Brexit is therefore more than welcome!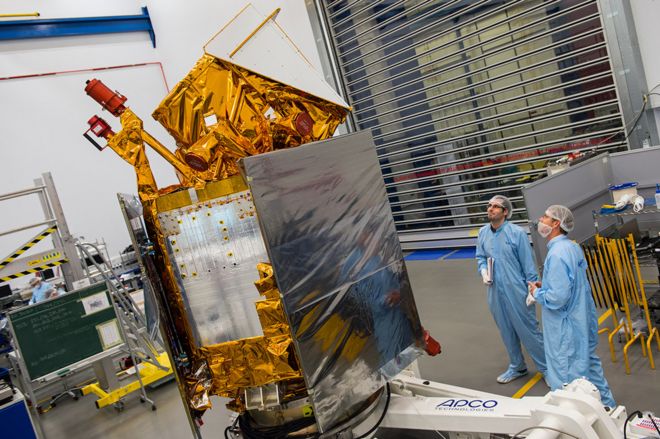 Airbus UK contributed a lot to build TROPOMI. We are all exited, and looking forward to the forthcoming launch of Sentinel-5 Precursor mission, which includes the TROPOMI instrument. TROPOMI will allow the mapping of key air gas pollutants (e.g. NO2 – Nitrogen dioxide, CO – Carbon monoxide, SO2 – Sulphur Dioxide, O3 – Ozone etc…), aerosol particles, and climate green-houe gases (i.e. CH4 – Methane). This first operational European atmospheric space-borne sensor, within the COPERNICUS program, will acquire these images at an unprecedented spatial resolution of 7 km, compatible then with large urban areas.
More explanations are given in the interview given at BBC News by Dr. Pepijn Veefkind, Principal Investigator (PI) of TROPOMI, from the Royal Netherlands Meteorological Institute (KNMI) and Delft University Technology – GRS department. See the link here.
More information?
UK wants continued EU Copernicus participation + Interview of Dr. Pepijn Veefkind, PI of TROPOMI, here
Europe day: no atmospheric space activity without European collaboration WebPost
Counting down towards the launch of TROPOMI WebPost
TROPOMI website here
European COPERNICUS Earth Observation program here
NO2 – Nitrogen dioxode WebPage
CO – Carbon monoxide WebPage
CH4 – Methane WebPage
Aerosol particles WebPage